1200 sq/ft of living space on two levels, open concept timber frame hybrid structure constructed over three years and finished in 2008.
Three bedrooms, one on main floor (wheelchair accessible)
2 Queen beds, (one ultra-luxury pillow-top)
Children's room with 3 single sleeping mattresses
Double size futon in living room
Room for extra airbeds/mattresses, tents
Shower and soaker tub in separate room, AND an outside shower!
Fully outfitted new kitchen with all pots and pans, settings for 8+ people, cutlery, microwave, toaster, coffee maker, kettle, knives, ceramic top stove, convection oven and 22 C/ft fridge.
BBQ and outside kitchen facility with running water.
Main room is 18' X 34' allowing for lots of room in bad weather
Satellite TV with DVD player & VCR and a selection of titles. A complete music system separate from the TV system, with MP3 player input.
Books and games for all ages.
Large deck outside with seating for 6 at a table.
Fire pit with room for 12 people. Chairs for four supplied. Wood & equipment supplied.
Electronic door lock for ease of use (code supplied to you prior to arrival)
On site parking for up to 4 vehicles
What are you going to get up?
In Point Clark
Walking on quite streets & watching sunsets, Children's park beside the historic lighthouse, tours up the lighthouse in July and August, Walk the Point Clark beach (swimming not a good idea due to algae) Tennis court, swing parks, safe roads for kids to bike on, bon-fires at night, Bocce' ball & Badminton.
Beaching
Access and maps to several beaches within ten minutes by car. The closest and best beach is 8 minutes away and has all sand conditions. Additional beaches are located closer to Kincardine (closet town 18km away). Kincardine beach has a nice boardwalk and rougher water conditions for surfing.
Kincardine
Restaurants & Pubs, shopping downtown, Zehr's & Sobey's, Canadian Tire, Home Hardware, banks and ATM's, Boat marina at the main beach. Boardwalk at the main beach. Large children's park near the lake.
Music concerts throughout the summer, Saturday night Pipe band walk down main street.
Hospital located in town with active emergency room.
What's only a drive away?
Towns nearby: Port Elgin (38km), Goderich (23km), Bayfield (35km), Grand Bend(60km), Kaedy Flee market near Chesley (60km), Sauble Beach (80km)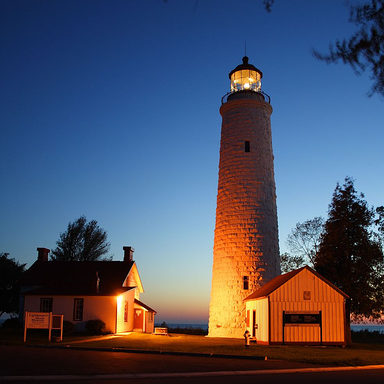 The Nuts and Bolts About Renting The Cottage
$110 per night, minimum two nights, Arrival and departure times to be determined at the time of booking.
No- Smoking in Cottage
Maximum 8 persons (including children)
Interested in Renting the Cottage?
Check out our availability calendar and send us a message to secure your holiday plans